About Mike Zelman
I received my Master's Degree in Agency Counseling and Psychology from the University of Northern Colorado. Following college, I worked for Care Unit of Colorado in their alcohol and drug rehabilitation center; in the forensics unit for Aurora Mental Health, and private counseling and EAP services through Buckingham Psychological Services. Currently, I see clients at my office at Pavilion Towers, Building #1, in Aurora, Colorado. I obtained my Professional Counseling License in the State of Colorado in 1992. As a professional in the corporate environment for over thirty years, I bring a unique perspective to counseling for work-related issues and changes.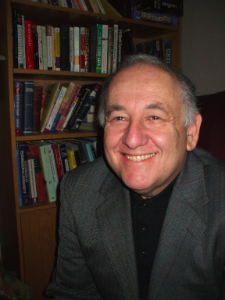 I use a variety of tools and am trained in Hypnosis, Hypnotherapy, Humanistic Psychology, Psychoanalytic Psychology, and Cognitive Behavioral Therapy (specifically REBT-Rational Emotive Behavioral Therapy) and EMDR (Eye Movement Desensitization Therapy for trauma resolution), and am knowledgeable about current drug therapies. Working with the adult population, I help couples and adults dealing with relationship and break-up issues, anxiety, stress, depression, personal growth and life issues. I will listen and help you find a way to activate your own internal resources to find meaning and happiness in your life.
Please contact me today to schedule an appointment.